Every parent deserves the right to be there for their children's precious first months of life. You need time to bond, nurture and welcome the baby into your lives.
However, if you are an employee there's a procedure to follow to be granted time off to be with your child. The duration, entitlements and payment issues depend on your state laws and your company leave policy. Parental leave is a broad term that covers different types of leave for parents to choose from depending on their situation, as such it is always important to be up to date with information regarding your employment benefits, entitlements and procedures to follow.
In this article, we'll take a closer look at different types of leave offered to parents in the UK, their benefits, eligibility criteria for unpaid parental leave and many more insights.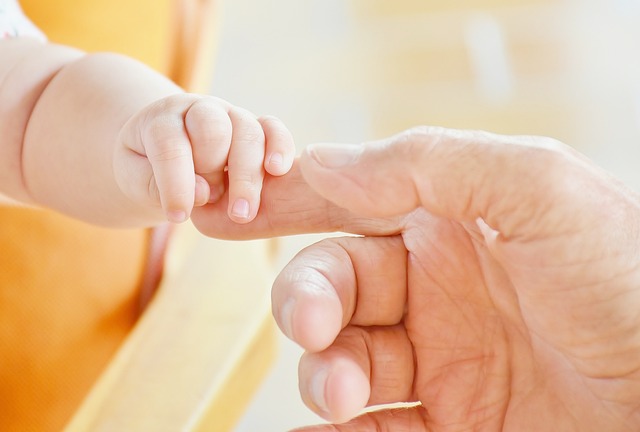 Contents
What is the Difference between Paid and Unpaid Parental Leave
Different types of leave for parents
What are the benefits of taking a parent's leave? 
Who is eligible for unpaid parental leave?
What is the Difference between Paid and Unpaid Parental Leave
Resource
Paid and unpaid parental leave
There are two types of parental leave – paid and unpaid leave. Paid parental leave refers to time away from work that is paid by the employer to allow parents to bond and support their new child. In contrast, unpaid parental leave is time off work given to parents who wish to take a leave to care for their children.
Some countries such as the United States, do not offer paid parental leave, instead, they only give employees job-protected leave to go and be there for their children through the Federal Family Medical Leave. This does not mean that everyone qualifies for this FMLA, those who do not meet the criteria are allowed to resort to using their sick leave and holiday leave to do their parental duties.
Although they are not compelled to do so, some employers can grant some benefits as a form of leave payment to their long-term employees. On the other hand, other employers are generous enough to offer a comprehensive benefits package coupled with the employee's whole salary during the parental leave period.
Recently, many organizations have been advocating for paid parental leave as a way of supporting the well-being of employees who took time off to take care of their families. As a result, many employers are gradually updating their leave policies to offer paid leave benefits to their employees.
Different Types of Leave for Parents
Resource
There are several types of leave that parents are entitled to take. Below are some of them:
Maternity Leave
Pregnant employees are entitled to time off to allow the mother to recover from childbirth and to bond with the newborn baby. In the United States, companies are required to grant up to 12 weeks of unpaid maternity leave with some companies choosing to give their employees maternity benefits instead. In the UK, mothers are entitled to up to 52 weeks of which 39 are paid and the remaining ones are unpaid.
Paternity Leave
Paternity leave is specifically designed for fathers to request time off from their jobs to bond with their new children and also support their partners. Its duration, payment procedures and eligibility criteria also vary depending on each state and employer's policies. For instance, in the UK paternity leave is offered for two weeks at a statutory rate whereas in the US there is no federal law in place to govern this leave. As such, whether a father gets a paternity leave or not depends on the individual organization's leave policies and benefits.
Parental Leave
Unlike maternity leave, this type of leave supports gender equality as it is equally entitled to both fathers and mothers within the first year of the baby's birth or adoption. In the UK, this type of leave is unpaid and the eligible employees are offered up to four weeks for each child in a year.
Family medical leave
According to the Federal Family Medical Leave, parents are entitled to not more than 12 weeks of unpaid leave each year to either bond with their newborns and adopted children, to look after a sick close family member or to nurse their medical conditions.
What Are the Benefits of Paid Parental Leave?
Resource
Paid parental Leave is essential as it helps:
Employed parents to make time to bond and nurse their children.
Parents to have a proper work-life balance.
To improve employee well-being.
To promote gender equality.
To enhance employee retention.
To improve the company's reputation.
Who is Eligible for Unpaid Parental Leave in the UK?
Resource
Eligibility Criteria
To be considered eligible for unpaid parental leave, the employee should meet the following criteria:
They should have a parental responsibility towards the child.
The child should be below 18 years old.
They should have been employed by the same employer for at least a year.
They're not considered self-employed or a worker.
FAQs
What is meant by the Government Paid Parental Leave Scheme?
This simply means that employees have a right to get 18 weeks of government-funded parental leave at the national minimum wage.
Do I have to pay back maternity pay if I resign during my leave?
No, you are not compelled to pay back any maternity allowance, even if you quit before the set time.
---
There are several paid and unpaid types of parental leave that an employee can take to go and care for their children. Whether an employee is eligible for paid or unpaid, longer or shorter time off and other procedures are determined by the federal laws of each state and the leave policies set by each company. Moreover, it is essential for employees to always be aware of their entitlements and rights to avoid being exploited. Understanding all these paid and unpaid parental leave and how they work can enhance the overall success of the business and the employee's well-being.