Christmas holiday is almost upon us and just like every other common holiday, it is an exciting and joy-filled time to celebrate with loved ones. The International Labour Organisation states that every worker has a right to take time off from work.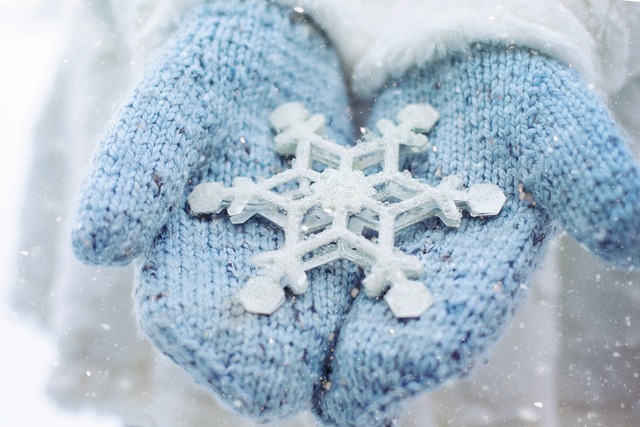 Sometimes this fun holiday seems to be overwhelming and dreadful, especially in cases where the employment contract is unclear regarding issues of taking leave from work, where there's no efficient leave management policy in place and where there is chaos with many employees attempting to request leave at the same time. Organisations need to establish better leave management strategies to help them manage and deal with employee leaves because failure to do so may affect employee satisfaction, retention rates, and productivity and ultimately reduce business profitability and overall success. A proper leave management policy will however go a long way in ensuring that the act of planning for a worker's leave becomes less overwhelming and helps to keep your workforce happy and determined.
This article contains a complete guide from the Leave Wizard experts on how to effectively manage employee leave with the right plan my leave system for employees.
Contents
What is meant by planning my leave?
How can an employee plan their leave?
Why is it important to manage employee leaves properly?
Top 6 Features of a Better Leave Management Strategy
What is Meant By Plan My Leave?
Resource
What is the plan for my leave?
Plan my leave is a phrase that is commonly used to refer to a software system used under the leave management system. Leave management means the technique of managing and tracking employee time off requests with the help of different digital platforms, systems and business rules. The primary objective of leave management is to ensure that every employee benefits from their leave entitlements appropriately, while simultaneously retaining good business results.
The Plan My Leave software feature enables employees to request various leaves as governed by their employment contract. Normally it includes a calendar prepared suitably to show the dates by which employees are supposed to be on time off and it also allows them to place requests for leaves and to keep track of their leaves. One of the best-recommended methods to plan employee leaves effectively includes using trusted software like Leave Wizard, which is an automated, user-friendly software that helps with keeping track of employee time off, determining employee allowances and many more leave planning features.
How Can I Plan For a Leave of Absence Effectively?
Resource
Managing leaves is not the responsibility of HR officers only, as a worker, you also have to make sure that your leave, whether it is voluntary or involuntary, does not disturb your work but instead helps to keep everything running smoothly even during your vacation. Some of the tips you can use to plan for your leave include:
Use the Leave Management Strategy Properly
Nowadays every organisation has a plan my leave software in place to help smooth the process of requesting for leaves and keeping track of time off from work. So in case your leave request is not a result of an emergency or unforeseen family obligation, make sure you apply for a leave well in time to avoid clashing with other employees at the last minute. Also, monitor your request to look out for rejections, approved time off and days you are scheduled to be on vacation.
Have a Documented System in Place
As you get ready for your vacation, prepare documented files, preferably paperless, easily sharable ones to help your team members cope when you are not there. Well-sorted documents can help your colleagues to take over without any hiccups even on days you encounter unplanned time off. If time allows, also equip your colleagues to know your work responsibilities so that they can be able to help you whenever the need arises.
Share a Cloud-based Checklist With Teammates
A shareable to-do list will also go a long way in ensuring that the business continues to run smoothly and that your scheduled deadlines and other work duties are met by your team members during your leave of absence. This automated to-do list mainly shows day-to-day duties, upcoming deadlines and any other scheduled projects.
Communicate Effectively
Before going on a leave communicate with your teammates to let them know of your scheduled leave. Moreover, this will also help to make shifting and workload rearrangement easy.
Why Is It Important to Manage Employee Leaves Properly?
Resource
Benefits of effective leave management
It is very beneficial to plan employee absence from work for various reasons :
To avoid cases where leaves of key staff members overlap causing chaos and poor productivity.
To promote employee well-being and satisfaction.
To ensure that work flows smoothly at all times.
For easy leave data analysis and reporting.
Top 6 Features to Look For From A Good Leave Management System
Resource
To pick a management system that offers the best solution to your company, it might be worthwhile to note that an excellent automated leave management platform should have the following characteristics:
A user-friendly self-service portal for easy navigation by employees.
Flexible to accommodate planned and unplanned leaves of absence.
A comprehensive report system to help with the management of data related to all leave types.
Easily customisable to meet each company's needs.
Automated and set to communicate well with employees.
Help to promote compliant data collection.
FAQs
What is meant by a planned leave?
It is a scheduled advance time off, that have to be authorised by the HR managers.
What is a traditional leave plan?
This is a calendar-based time-off policy that schedules employees to take leave for days when they are ill, going on vacations and holidays. This type of leave differs from the modern, flexible accrued leave plan which allows employees to schedule their own preferred time off.
---
To maintain a productive and content workforce it is important to effectively plan and manage employee leaves. To properly track time off from work and ensure good productivity, employers can promote good communication, fairness and a positive workplace culture. Also, embracing automation and trusting flexible, comprehensive leave management systems can help to prioritize a healthy workforce and good operational success. Are you now ready to improve your leave management strategies? If that's the case, contact one of our experts to get access to our effective cloud-based leave management platforms.